Today I was interviewed on a blog 
Here is the interview
I can honestly say that I meet the most interesting people; it comes with the territory, being an author. Karen Vaughan is a multi-talented woman. Author, stand-up comedian, blog talk radio host, wife, mother, blogger, to name a few of the incredible tasks she manages to complete on a daily basis.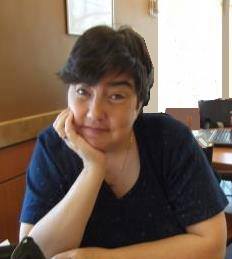 Karen lives in Peterborough Ontario, Canada, writes a great mystery series, multiple blogs, and her Facebook updates often make people smile. She loves music and enjoys time with her friends, family, and her cat. She says her sense of humor is warped and sarcastic, but no one seems to mind. Fortunate to have been interviewed by her on her talk show, I asked if I could interview her for my blog. Graciously she accepted. Here's my interview with Karen, enjoy!
Amanda: I love people, I do. But I'm more of an observer than a participant in large groups or many group activities. Observing tells you a lot about people. You're a comedian, stand-up comic, do you prefer to get your material by being an observer of others or do you get stuck in and participate in the daily chaos of group events or activities in your daily life?
Answer – Karen: I get my ideas as a comic from things I see on social media or experiences in my own life. I guess I would get ideas from pretty much every where. In groups we toss around plot ideas and dare each other to think way out of the box. I am so way out of the box I forget where I put it.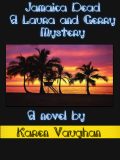 Amanda: When I start a new project I often know the entire story-line before I start (though inevitably it will change a long the way) map it out. Do you or do you just start to write and figure out the entire book as you go?
Karen: I am what is referred to as a pantser. I flesh it out as I go and my characters are the ones driving the bus most of the time. I am allowed to put  my 2 cents worth in occasionally. I have a beginning point of a story but seldom an end until I get close to it.
Amanda: Have you ever written a scene or character that is directly linked to someone or an event that you regret disclosing?
Karen: No not really as the large part of my audience does not know the origin of the person the character it's based on.  I had a recent situation where I was going to write about someone who had really let me down and hurt me. I think I have modified my thinking that I should paint her as evil as I really wanted to.
Amanda: If you do not write a scene correctly, does it haunt you or can you let it go and move on?
Karen: No I go and fix it so it doesn't bother me as much and then move on.
Amanda: Writing and working from home, requires a tremendous amount of discipline. How do you balance your time?
Karen: I try to write whenever possible but I try to balance time family and friends with my "job" which also includes reviews, cross-promotion of other authors, blogging and self promotion. I will tell my husband when I want a block of time just for that alone and he is good about it.
Amanda: Do you ever doubt your skills, and if so why?
Karen: Doesn't any writer? Yes I do, so I take a vacation from the writing for a week. Clear my head and go back to it. There are days when I wonder why I quit my day job for this.
Amanda: Who do you believe is your biggest critic?
Karen: Me. Sometimes my hubby will say that's not as good as some of your other stories but encourages me to go on and finish it. He is a major critic on love scenes though. I wrote a very steamy scene for DEAD COMIC STANDING. He wanted it toned down to the point of why bother writing it but I took the really hot stuff out to satisfy him and myself so I wouldn't feel like I had given in to him totally.
Amanda: Of all the things in the world as a writer/author, what would you like to accomplish the most?
Karen: It would be fun to hit a best seller list. However, that said my biggest thrill is a good review where I made some one laugh through my writing or my comedy act.
Amanda: Have you written the piece, as an author, that you knew in your heart was the one that should the world that your work has worth? (This has nothing to do with monetary sales; it's a personal thing, likely one that book lovers and writers will understand). 
Karen: My memoirs about dealing with mental Health/illness and how I can help others. I have yet to write the greatest novel of all time either; still to come I suppose.
Amanda: Do you have secret goals (not secret anymore I suppose if you share them) 
 that you rarely discuss with others?
Karen: I'd love to attend a writer's conference and meet other writers. Do a book tour maybe?  It's all pretty retro. Do people, especially indie authors get to do that? I am a starving artist and I never have money we don't need for that. I would do it in a minute if I won a huge lottery.  I have done local readings and signings but nothing huge. These are bucket list items.
Amanda: Bonus type question: Of all the things in the world as an author, what is the one thing that you would you like to be remembered for? What is the single most important thing to you?
Karen: That is easy. If I can make someone who reads my work laugh or feel happy, I figure I am doing my job.